Fueling New Levels
of Innovation through
Test and Automation
Teradyne Companies
Teradyne companies deliver manufacturing automation across industries, applications and the world.
Together, we solve complex test and automation challenges and enable businesses to achieve higher production volumes, higher quality and higher ROI. We have expanded our product portfolio through the acquisitions of industry-leading companies who are experts in their fields. These companies allow Teradyne to meet the evolving needs of our customers and has transformed us into the global test and automation powerhouse that we are today.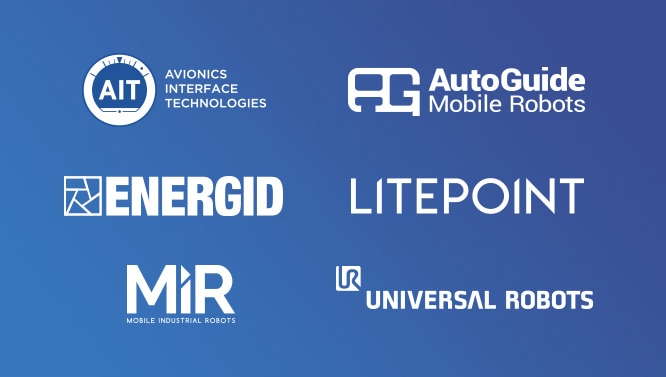 Join Our Talent Community
Our employees are challenged to innovate and change the face of technology. It's an exciting business and we're looking for talented people who share our passion and drive.